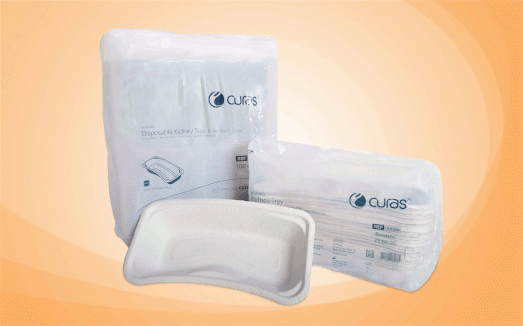 Nursing staff now have at their side a comprehensive range of disposable pulp products, which nurses and healthcare workers can effectively use during their patient-care activities.
Without the fear and risk of patient-to-patient or patient-to-staff cross contamination of serious illness or other concern; nursing staff can now focus on the key objectives of healthcare; improving the situation of the patients.
From initial logistics and all the way to the waste management side; the biodegradable Hygiene Pulp™ from Curas offers modern healthcare providers the necessary range: Most healthcare workers know the Kidney Tray (or Kidney Dish in some countries) products, but Curas goes well beyond this product and offers a complete paper pulp product line.