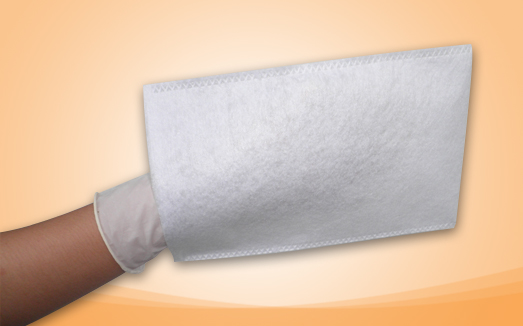 In order to secure a gentle and yet effective treatment of patients; Curas is providing a growing range of clean and disposable Wash Gloves; which are to use for a variety of patient body-washing or body-cleaning procedures.
In today's modern healthcare; a careful consideration of the risk of cross contamination is a big decision making element when choosing the optimal product. Curas is making sure that our product are both comfortable for the patient; user-friendly for the person who performs the nursing duty and assistance as well as cost-effective for the institution that provides the care.
Made of different material selections, and with specific features to support the individual patient care situation; Curas' clear objective is to present a evolving and fit-for-purpose product line of the popular Wash Gloves product range.