01 SEPT 2016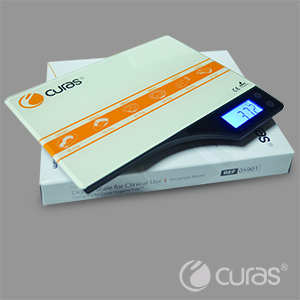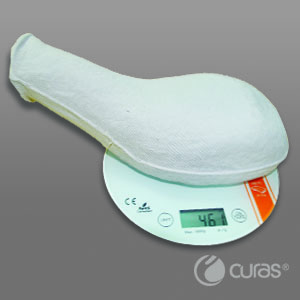 During the past decade; Curas has established a strong market-leader role in terms of innovation and improvements in the international market for medical pulp products.
The Curas Hygiene Pulp™ product ranges are today among the leading profiles in the Infection Prevention campaign, where hospitals, nursing/care homes, home healthcare providers and private (health related) consumers enjoy the growing benefits of the hygienic benefits and the total costs improvements.
As a continued effort to make the product lines as relevant as possible; Curas is committed to a strong R&D based approach to this area:
Casper L Kobke, director of Curas explains: "It is important for our brand to help health providers to make the transition, from dirty and unsafe reusable products towards clean, safe and disposable Curas medical pulp products. This transition can be very straight forward and quite easy in many cases, but there are also areas where we have to take some extra steps to ensure a smooth introduction of the new product solution. Such an example could be the disposable urine bottles; the old (and dirty) ones are made of plastic material, and they provide nurse with a chance to evaluate the amount of urine, by looking at the 200ml, 400ml, 600ml (etc) lines on the bottle, indicating an approximate amount of patient's output. Using the clean, disposable and environmentally friendly paper pulp bottles, sometimes for subsequent maceration waste handling, unfortunately does not allow for a similar visual inspection of the ml-amount. Therefore, as an alternative, we are very proud to provide health providers with the new range of Curas Digital Scales which will enable the clinicians to establish the precise amount of fluid output. This new scale range is available by Curas distribution partners in two sizes".
The Curas Digital Scale is pre-printed a product illustration guide, on the scale itself, making it very easy and reliable for the nursing staff to use the scale and correctly evaluate the amount of fluid. Furthermore, the scale is using generic battery types making it convenient to replace the batteries by any source. Finally, a high-quality glass surface secures a complete and thorough disinfection of the surface during the routine or ad-hoc cleaning processes.
The Curas Digital Scale can be ordered by This email address is being protected from spambots. You need JavaScript enabled to view it. or by contacting your local Curas distribution partner.